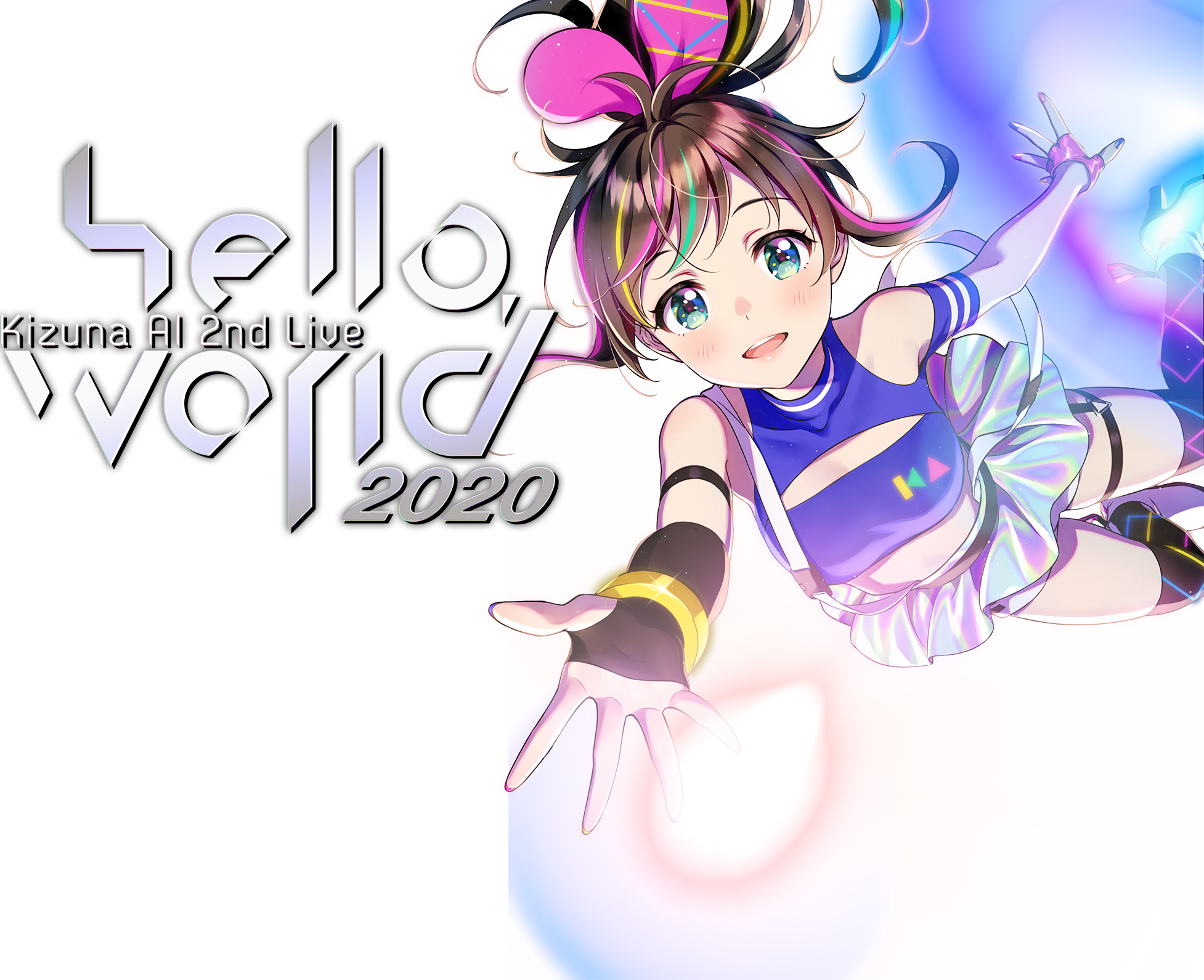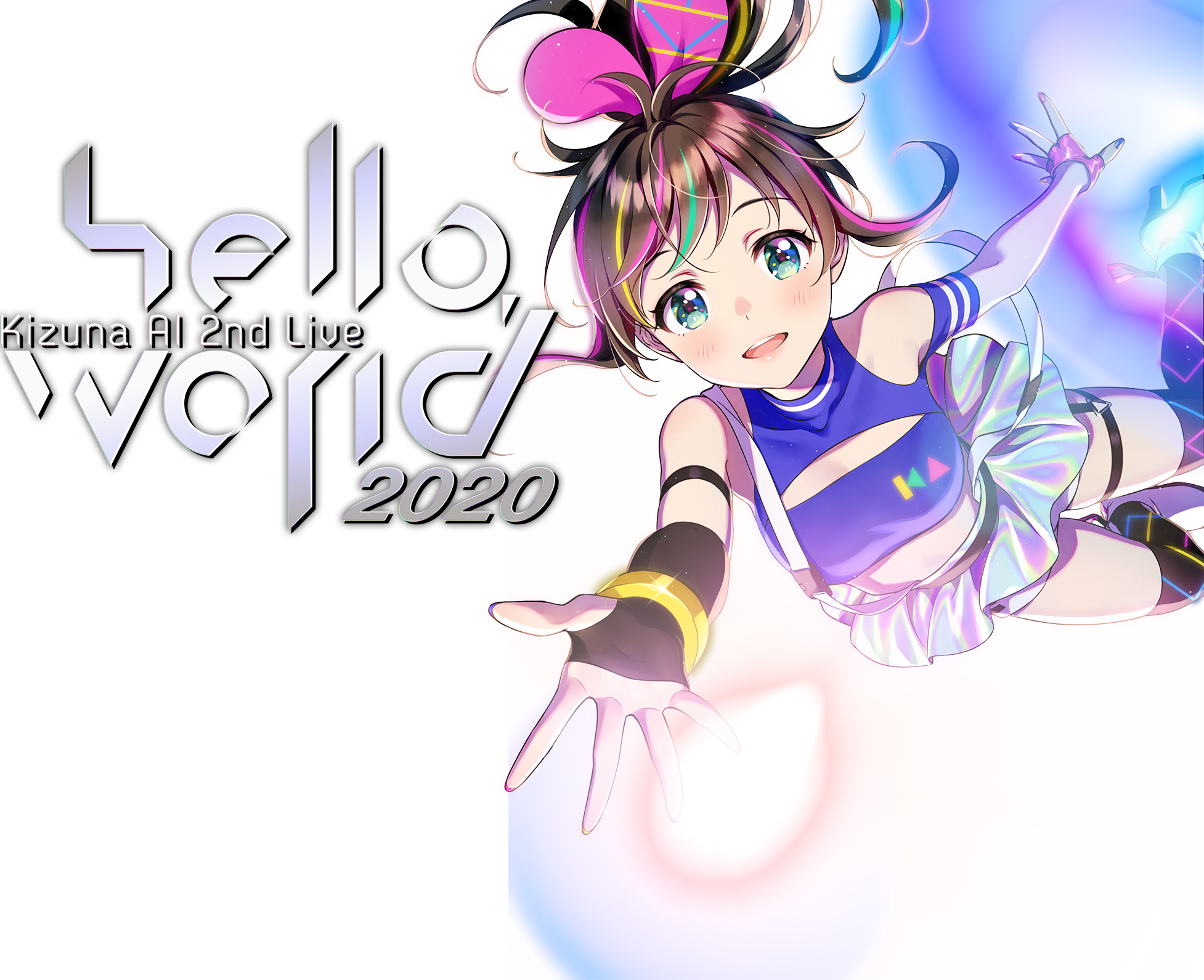 Virtual artist Kizuna AI to hold her solo concert for the first time in two years online. This concert will be an xR live performance aiming to fuse the real and virtual world. The world changed dramatically in 2020, and with this change happening, people's lifestyles have taken a major turn with everything becoming "virtual." In such a chaotic time, Kizuna AI being a virtual existence will bring a new type of "live performance" that will bring hope and light to humanity.
Message from Kizuna AI
Online concerts have become a norm in the world we live in now and because we live in a time like this, I want to deliver a new kind of live performance where the real world and virtual world can blend together! The title of the show will remain the same as the first solo concert "hello, world" because that is the statement and concept I believe in as an artist. I will carry out and state the determination I had as an artist for 2 years through this concert. I am currently arranging my concert with that in mind. Together, we can move forward to a wonderful tomorrow and the future beyond with you who I have connected with, and you who I will be connecting with in the future. I'm going to make this an amazing concert by delivering hope and enjoyment so please save this day for me!
2020.12.28
Second Guest Announcement!
2020.12.19
After Party On bilibili To Be Held!
2020.12.15
bilibili will be simulcasting the stream!
2020.12.1  
Announcement of Concert Time & YouTube Link
2020.12.1  
2nd Teaser Out Now!
2020.11.17
First Guest Announcement
2020.10.20
Taking Pre-Orders for Merchandise
2020.10.20
Special Site Opens!
Title:
Kizuna AI 2nd Live "hello, world 2020"
Date:
01/23/2021(SAT) 20:00(JST) START
Guest:
TeddyLoid, DÉ DÉ MOUSE, KAF, Virtual Yasutaka Nakata
Title:
hello, world After Party on the sunset beach!
Date:
01/23/2021(SAT) 22:00(JST) START
Platform:
bilibili
 *Stream only available for audiences living in China.
Kizuna AI has started her activities in December 2016 as the first virtual YouTuber in the world. Kizuna AI started her music activities in 2018. In the same year, she released a track every week for 9 weeks consecutively and held a 2-day concert titled "hello, world" in Tokyo and Osaka. Since then, she has released music collaboration tracks with the famous Dutch DJ unit W&W as well as releasing a song with Yasutaka Nakata. She made appearances at national and international music festivals such as "Summer Sonic 2019" and "Secret Sky Music Festival" which is an online festival hosted by Porter Robinson attracting lots of attention worldwide.